What is a payment gateway?
A payment gateway is a vital tool for authorizing payments that businesses implement on their website. They maintain the security of electronic commerce transactions and guarantee communication between the business and the banking centers, and, in addition, they offer a secure service for customers.
Advantages of using a payment gateway
Your store is available at any time for when your customers prefer to visit it and make purchases.

It also opens the opportunity to new buyers, who previously did not visit your website due to the absence of secure transactions.
It is ideal for any business, so there is no need to worry about the size of the company. There is always a service that fits perfectly.
Payment validation is done in real time, securely and directly to the bank account of your choice. If it is necessary to make a refund, it is easy to do it for the good service of your customers.
How much do payment gateways cost?
The price depends on the model with which you contract the catwalk.
Aggregator model. This is how it works when the gateway collects the money and makes a deposit, on agreed days, to the accounts of the businesses. Payments can be daily, weekly or monthly. The collection of the catwalk commission will depend on that, in addition to the money that is collected.
Getaway model. This model allows the money to arrive directly to the merchant's bank account, without deferrals.
Now that you know that a payment gateway is the one that performs the function of processing and authorizing the payment or transactions between customers and the company, it is time for you to find out how it works.
How does a payment gateway work?
The customer enters your company's website , sees the catalogue, chooses the product(s) of his/her preference and places the order.
Your company , through its website, transfers the customer's order information to the payment gateway. The customer chooses the payment method he prefers. Following this, the transaction is forwarded to the bank previously chosen by your company to request authentication of the transaction. An SSL or TLS system is used for data encryption.
The bank, after confirming the transaction, forwards the information to the selling company to deliver the customer's details. Immediately after this, the same data reaches your website to verify that its data is correct and the purchase is finally authorized.
Once the process is authorized by the company , it is the consumer's bank's turn to verify the information and, if it is correct, it will give the authorization and display an approval message on the website. In case the transaction is not approved by the client's bank, a message will appear with the reason.
Finally, in case both banks have authorized the transaction , the bank settles the money with the payment gateway and, correspondingly, the payment gateway settles the money to your company.
Have you imagined that in just a few seconds all these steps are carried out? This is the magic of payment gateways, since they facilitate communication between banks to make a process agile and efficient; in a short time you can know if your transaction is approved or rejected.
Integrating your own payment gateway from scratch can also be an option if you want to give it other configurations or customize it. But the configurations are more complicated and if you are not an experienced programmer, you will have to turn to a professional. We recommend that you use one of the list that we share below, as it is faster.
Look at them.
Top 10 Best International Payment Gateways in 2023
PayPal
Stripe
authorize.net
2checkout
amazonpay
Payline Data
braintree
Global PayPro
FONDY
BlueSnap
PayPal is a brand that no longer needs an introduction. Its years of experience in the market have positioned it as one of the most reliable and secure payment gateways for companies. Its presence is practically worldwide and it accepts payments from all kinds of industries.
Among its great advantages is that it handles the main credit and debit cards, in addition to offering low interest rates and incremental sales increase. The payment stream costs just $0.10 per transaction and has no cancellation fees or monthly minimums.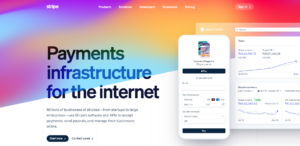 The platform to manage sales on the Internet develops powerful and flexible tools for electronic commerce. It is ideal if you have subscription, marketplace or demand services. One of its keys is that it has eliminated the complexities in your system, so its use will require only a few minutes.
In addition, it offers you constant updates to have the most evolved tools for your business. Its large-scale technology is present in more than 100 countries and its rates depend on the age and size of the organizations.
Accept your payments anytime, anywhere through online payments, retail stores or mobile devices. Its 20 years of experience have made it one of the most popular payment gateways and a big advantage is that you don't need any SSL certificate or PCI compliance to use it. As a great benefit for small and medium-sized businesses, the system also transfers funds from bank accounts to save time and money.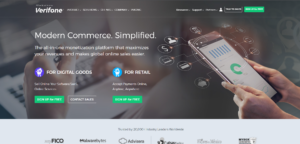 It is the payment platform that maximizes revenue and facilitates global digital sales. Scale with your business, in case you want to enter international trade to increase conversion rates. Its modular design offers: global payments, digital commerce, subscription billing, global financial and tax services, as well as risk and compliance management and partner sales.
The platform also integrates the different areas of the company such as management, finance, sales and marketing, electronic commerce and information technology.
The payment service offered by Amazon has gained a high degree of trust and security among users, backed by Amazon's technology, innovation and robust risk management services. It is ideal for all types of industries and business sizes to boost service with flexible online payment that adapts to personalized environments. Likewise, it serves as a friendly system for non-profit organizations and accepts donations through the website and by voice commands.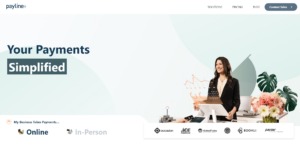 Its main function is to offer an easy and hassle-free payment experience for customers. One of its advantages is that it eliminates complexities when working with a payment provider.
Among its features you will find: Payline Connect, which provides businesses and applications with a very secure payment gateway with anti-fraud protection; subscription billing, designed for businesses that offer memberships, products and services that are delivered on a regular basis. The best of all? It's free. It provides protection against fraud, it has iSpyFraud, Ethoca and Verifi services that keep payments safe against fraudulent threats.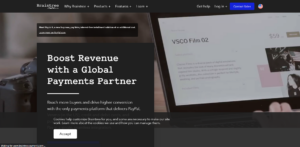 Deliver higher conversion gains by accepting, sending, processing, and splitting customer payments to streamline business opportunities. It is backed by Braintree's partnership with PayPal, and is known as the payment gateway with the fewest interruptions, giving users security and confidence. In addition, it is also integrated with anti-fraud tools to combat fraudsters.
It is designed for software companies that distribute and resell their products. PayPro Global is very easy and fast, and best of all, it has a great reach so that your services reach the whole world. It is ideal for you to optimize your e-businesses, including online marketing and selling. Its exclusive features for this industry increase sales, achieve business objectives and help your company grow. It is customizable and ensures the continuous flow of operations.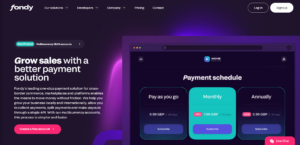 It consists of credit card payments directly to your site. Its main function is to provide internet acquisition. What do we mean by this? Process online payments through websites, mobile apps, and other devices. In addition, it offers you cloud solutions for IPSPs, banks and processing centers. Among its payment options are: partial payments, credit and debit and with European banks.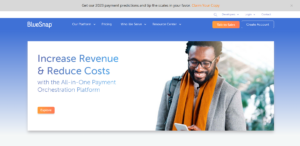 Gather everything you need in a payment gateway: business account and advanced features that increase results. In addition to the already general payment functions for businesses, it has a module dedicated to retailers. You can also use it to build desktop and mobile apps for SaaS, billing, and more. It supports more than 110 payment types, 100 currencies and 29 different languages. Best of all, it automatically connects to a global network of acquiring banks ensuring a better conversion rate per user.
How to include a payment gateway on your website?
Follow these steps to implement your preferred payment gateway to ensure your online store is a success:
1. Check with the web hosting provider
Go to your website's control panel or your online store's administration page to learn about the payment gateway options it offers (you probably have several of the ones mentioned above).
2. Check requirements, rates and conditions
Each payment gateway is very different depending on the provider. Some offer annual or monthly rates ; there are others that may be free, but will charge a fee per transaction. Compare them and confirm which one suits you best.
3. Choose the type of payment processing you want
There are two types of payment gateways: external and direct. The former redirect customers to other websites to process their payment; the latter carry out the entire process within your own store. We recommend choosing a direct payment gateway, as it generates more trust among users and saves them the hassle of having to exit and re-enter from one page to another.
4. Sign up and choose the plan that suits you best
Once you have decided which payment gateway is best for you, provide the personal and corporate information requested to create your account. After that, choose the payment plan and you're done.
5. Set up your web store
This part may seem very complicated, but don't worry, because most payment gateway providers have very easy to understand implementation manuals. They indicate the steps to follow and the codes (in case you have to paste them on your site).
6. Add payment methods
In this step you only have to add the payment methods that you want to implement for your online store. For example: credit and debit cards, among other options.
7. Perform a test transaction
The same payment gateway provider provides you with a test or sandbox account , with which you can make a false transaction to verify that the entire process is effective.
Ready! You now have an essential tool for your e-commerce. We recommend that before launching the payment gateway, you carry out the test transaction that we indicate to avoid that your clients face complications.
Now that you have more information about what a payment gateway is, which are the best on the market, and how to have one on your website, all that remains is for you to decide on the one that best meets your needs. Remember that this tool is already a necessity for every digital business to be successful, as you help the client to communicate better with you and offer a more agile and reliable user experience.
FAQs:
Which of these are best woocommerce 
payment gateways?
For woocomerce you can use stripe gateway. The main reason for using stripe is that it's plugin available for wordpress. It is easy to integrate in any woocommerce store. Stripe's wordpress plugin is also very secure. If you are using any other website builder like vq.pe, then you can use any gateway.
Are
payment gateways

safe and secure?

All payment gateways which I mentioned above are 100% safe and secure. Your client's card details are safe with all above gateways. They are not new in finance business. All these gateways are running from a very long time.
Why are
payment gateways

needed?

The sole purpose of payment gateway is to receive payment from your client. It can be for any product or service like web development, SEO, or for twitter promotion etc. You can receive payments from your website clients only by using a payment gateway.
How many
payment gateways

are there?

You will find hundreds of payment gateway online. I have mention top 10 payment gateway from all available gateways. Every payment gateway which I have listed are somewhere similar and also have some uniqueness in it's own way. I have saved your time by listing top 10 gateways.
How much do
payment gateways

charge?

It is usually a similar for all gateways like 2% tax per transaction based on the customer's payment mode. Some gateways charge higher and some also charge lower. But it is always around 2%. Also they charge different percentage for local and international payments.